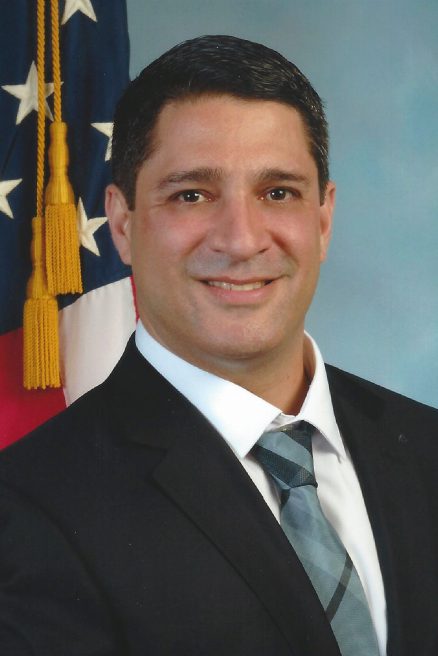 Eduardo J. Ugarte
Special Agent/Inland Empire Cyber Task Force - Federal Bureau of Investigation
Eduardo "Ed" Ugarte is assigned to the Inland Empire Cyber Task Force, where he works side-by-side with state and local law enforcement agencies and is responsible for investigating network intrusions, theft of intellectual property, data breaches, and other threats against critical infrastructure.
He started his FBI career in 1998 after serving in the U.S. Marine Corps. In 2016, he received the Director's Award for Public Service for his work related to national security matters.  During his career, he has investigated high-profile cases related to criminal, national security and cyber intrusions.
LOSS PREVENTION EXECUTIVE SUMMIT
TUESDAY, SEPTEMBER 25, 2018
11:00 AM
EMERGING CYBER THREATS – RANSOMWARE AND BUSINESS EMAIL COMPROMISE
Two major threats are impacting businesses and government agencies across the world without discrimination.  These two major cyber threats are business e-mail compromise and ransomware.  Unfortunately, the losses are currently in the billions of dollars and climbing every day due to lack of awareness, training and proper mitigation strategies.
Ransomware has existed for some time, but has been on the rise since 2015.  It's estimated that ransomware costs businesses approximately $75 billion a year; a loss that can be prevented with the right training and an efficient disaster recovery plan.
Another emerging financial cyber threat is business e-mail compromise.  Organized crime groups have targeted large/small companies, organizations in every U.S. state and more than 100 countries around the world.
This one-hour informative presentation will focus on the FBI's cyber program nationwide, current trends, the anatomy of a cyber-attack, key statistics and most importantly how to protect yourself and your organization from a ransomware and business email compromise attack.