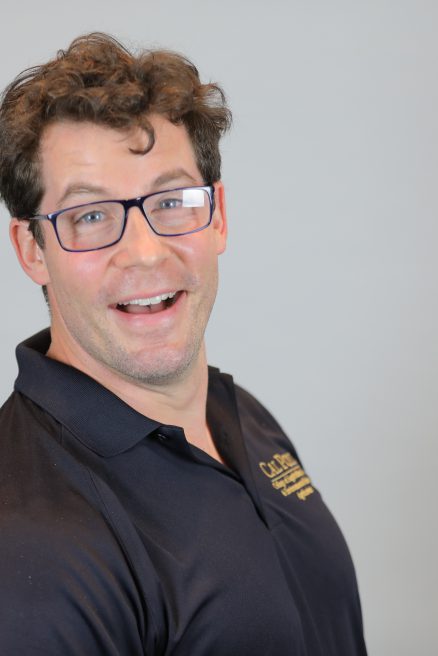 Dr. Ricky Volpe, Ph.D
California State University, San Luis Obispo
Dr. Volpe was born and raised near Boston, Massachusetts. After finishing his Ph.D., he spent four years working as an economist at the USDA Economic Research Service in Washington DC. While there he researched a variety of topics, including food price formation, competitiveness in the food industry, and the healthiness of grocery purchases in the U.S. Ricky was also responsible for forecasting retail food price inflation at the national level.
Now at Cal Poly, Ricky teaches courses on food retail and supply chain management, transportation and logistics, and data analysis. He also maintains an active research agenda using a variety of large scanner data sets to study issues related to market structure, firm performance, food prices, consumers' food choices, and health outcomes. He also works closely with industry leaders in food retailing, wholesaling, and distribution to facilitate collaboration on public-private partnerships, student internships, and scholarships.
WHITEBOARD SESSIONS
MONDAY, SEPTEMBER 24, 2018
7:00 AM – 8:30 AM
Millennials and Executive Positions in the Food Retail Industry
The grocery industry continues to evolve with changing consumer demand and the rise of online shopping and other nontraditional formats. At the same time, many executive leaders in the industry are approaching retirement and their positions will need to be filled with talented and energetic people. Despite all of this, there seems to be a disconnect between college-educated millennials the retail, wholesaling, and CPG manufacturing sectors. Relatively few promising college grads seem to view these industries favorably as career prospects, and those that do continue to have difficulty landing positions.
This session is led by Dr. Ricky Volpe of Cal Poly, San Luis Obispo, and he is joined by several of his students. Dr. Volpe teaches and researches in the Food Retail and Supply Chain Management emphasis area of the Agribusiness Department at Cal Poly and he has partnered with the CGA Educational Foundation for several years.
The purpose of this session is to have a meaningful conversation between CGA members and agribusiness students in order to better identify each party's respective interests and needs. The key questions we intend to cover include: What are graduates, trained in data analytics and the ins and outs of the food supply chain, looking for in their first jobs out of college? What types of jobs are available right now in CGA member companies that might appeal to graduates from Cal Poly and other universities with related programs? How can interaction between CGA member companies and college students or recent graduates be better facilitated (e.g. internships, job fairs, etc.)? How can Cal Poly best prepare students for the positions of greatest need to CGA member companies in the foreseeable time horizon?